Sandy Nitrile and Nitrile Foam are two popular products of Nitrile gloves. Some customers may be interested in their features and usage.  Here we introduce nitrile foam gloves and the difference between nitrile micro-foam gloves and sandy nitrile .
First, for the nitrile foam it is the update version from the smooth nitrile. It provide excellent girp in the oil environment annd widly welcomed by its  oil-resistant and anti-slip features.
We have three different nitrile foam gloves to meet differents end-users request with their different features.
The unbreathable nitrile foam keep excellent abraion and oil resistant same with smoth nitrile, and it is anti-slip and excellent grip in the oil environment.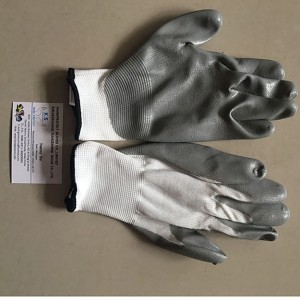 The breathable nitrile foam is 2nd version based on unbreathable one, it amazingly breathable and very comfortable.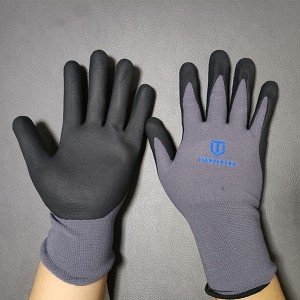 The micro-foam nitrile glove is the 3rd version , oil resistant, abrasion level 4 , breathable and very thin and high flexible.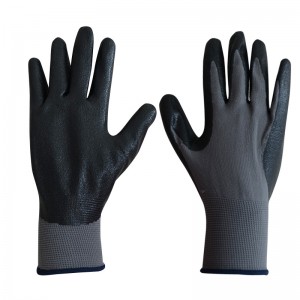 You can choose the gloves you need according to your work environment.
Then what is the difference between nitrile sandy glove and micro-foam nitrile gloves ? Here I introduce three aspects as follows:
1. the Sandy Nitrile has more crinkles and it is more anti-slip and oil-resistant.
2. micro-foam is thiner and more flexible and comfortable it usually match with 15 gauge or 18 gauge liner.
3. The sandy Nitrile is thicker, so it is popular used in anti-cut gloves and anti-impact gloves.It very widly used in heavier work with its excellent abrasion, oil resistant.
If you have any questions, you can leave a message on our website. We will provide you with more professional gloves knowledge.
---
Post time: Jun-17-2022